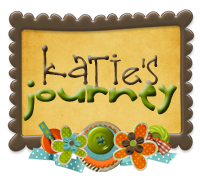 I started this blog in June of 2008. We had just found that we were pregnant. I knew I wanted to start some sort of site to keep our family (800 miles away) informed of what was going on. I also intended for Stu to use the blog to post updates from Iraq, but that didn't work out!
Since then, I now use this blog to post multiple pictures of Abby as well as use it as to showcase things that I love (What Momma's reading, reviews of the fashion during the awards shows, just to name a few).
I was trying to think of my favorite posts and although I love them all, these two jumped out at me.
Just to answer a few questions:
What is the meaning behind your blog name?
Ha! That would be my complete lack of creativity. I was creative enough to just use our names (I was very new to the blog scene when I started it).
What is one tip that you would give a new blogger?
It sounds cliche, but write for yourself. You may have 10,000 followers or 20, but as long as you are writing about what you want, you will enjoy it. Also, just keep doing it. I love nothing more than reading back through my posts and have all the great memories that come with each story.