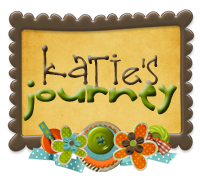 Day 6 of linking up with Katie's Journey Blog Challenge. I'm quite proud of myself for keeping up!
Day 6: Favorite Movies
I don't think it is any surprise that I like chick flicks. I hate horror movies (it has been years since I have seen one) and never watch sci-
fi
or fantasy. I do really enjoy most other movies like thrillers (Inception), guy movies (Ocean's Eleven) and so on. But my all time faves are of course chick movies.
But I did have to
narrow
it down, so here are my top 5.
Favorite Movie of All Time.
Anytime the cable goes out, I put this in. Most people either haven't seen it or didn't care for it - but I just love it. I love Diane Lane/Sandra Oh and I just think the scenery is amazing. Who wouldn't want to buy a fixer-upper in Italy and drink wine all day??

To date myself, this was actually the first PG-13 movie that I ever saw. I was 11 years old and was invited as part of a birthday party. I had to BEG my mom to let me go see it.
But she did let me and although I don't really remember watching it for the first time, I lurve this movie! Again, another movie that I could watch over and over again. Although, sadly I don't think I have a DVD copy of it, I did wear out my VHS copy (when we had a VCR).
I threw this one in here, because I don't think I have seen a movie this funny in a long time. I have only seen it once, but remember literally crying as I watched it.
And I am really excited that while I was looking for this picture, I found out it will be released Sept 20
th
. I rarely buy movies, but I know I will buy this one.
How can I not have a movie with Matthew M in it?!?!
How to Lose a Guy in 10 Days is just a classic. Luckily, TBS thinks so as well, so they play it all the time (even though we do own this one as well).

Sorry, couldn't resist the classic chick flick. But the phrase "Nobody puts Baby in the Corner" is one that I will occasionally throw out at random and I have this movie to thank for it.


Well, there is my Top 5....agree/disagree??
Have you seen Under the Tuscan Sun? Am I crazy for that being my Number One??