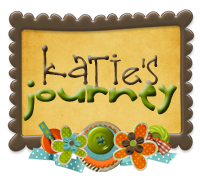 Day 10: Tell Us About Your Special Someone


This is my gorgeous hubs! (with Mimi at the wedding)
We actually met through his brother about 14 years ago. At the time, he was a big college guy and I was just a silly high school girl.
Fast forward a few years to 2000 and his brother was dating a friend of mine. We would frequently hang out at their apartment. We connected then and started dating.
We were married in November 2005. We endured 3 deployments, 2 moves, and 1 daughter.
Stuart has such a big heart. He always wants to help people and would literally give the shirt off his back to any of his friends or family.
He is a great daddy. Abby thinks he hung the moon. She loves to jump in the bed on top of him on Saturday/Sunday mornings.
He is a loving husband. I know I nag too much (!!), but he does small things that can make my day. Most recently, I told him that I wanted to paint Abby's room. He refused to help. But when it came down to it, he jumped in and did the majority of it with only minor grumbles!
I am so glad that my special someone is also my best friend. I look forward to what our future holds!