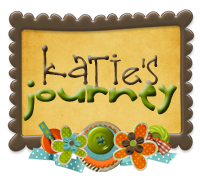 Day 9: Tell Us Your Favorite TV Shows
Unfortunately, I am a TV junkie. I am hoping to break that, but with the fall program coming back soon.....
DVR
is my friend!
DRAMA:


Private Practice - I was never a huge fan of Grey's Anatomy, so I didn't have high hopes for this spin off. But I LOVE this show. They always have interesting cases that they are working on. May not have as many cute boys as Grey's - but I still love Pete (Wings, anyone??).


Flashpoint - Stu and I are obsessed with this show. It is about a SWAT team in NYC and every episode is on-your-seat riveting. This is pretty much what we watch every Friday night. And since it is not part of the normal TV schedule, it kept us entertained all summer.


Desperate Housewives - I think most people have left this show behind (sob, this is the last season), but I am still an avid fan. I really don't think that I have missed an episode. Lynette has to be my favorite - all those kiddos!
Law and Order:
SVU
- I have watched Law and Order my entire life (thanks, mom) and although there are quite a few
spinoffs
, this is the longest running. Pretty much if a show can have interesting cases and keep it fresh, I am entertained.
SITCOMS:
Cougar Town - I wasn't that into this show at first (Monica altered her face!), but once they started naming wine glasses, they had me hooked. And Busy Phillips is hilarious on here.
Rules of Engagement - By far one of the funniest shows on TV. If you have never seen it, try it. It has Elaine's boyfriend from
Seinfield
, David Spade, and Kate Hudson's bro, Oliver. The women are even funnier, but not sure where they came from. And they added a random Indian guy last season that cracks me up.
Mike&Molly - Another hilarious show. Two overweight people that met at
Overeaters
' Anonymous and are now dating. Molly's sister and mom to me really make the show, but after seeing Bridesmaids, I am looking at Molly in a whole new light.
Modern Family - Probably the most famous out of my favorites (won a few Emmy's...). But this show rocks! I have never seen a bad episode and am enjoying the reruns this summer. Previews have it that another baby is coming this season!
REALITY TV:
Bachelor Pad - It just doesn't get any cheesier than this. And the cheesier, the better. How can you not enjoy watching these D-list celebs duke it out? Or Kasey guard and protect Vienna? Or the Princess do whatever it is she does? I love it, no matter that it lowers my IQ!
Teen Mom/16 and Pregnant - My guilty pleasure. Selfishly, I think it just makes me realize that no matter what I might have screwed up with Abby that day, there are people out there that are WAY worse than me. It is like watching a train wreck, but it also makes me feel so bad for those girls. Some of them really try only to have toxic family in their lives.
Real Housewives of New Jersey - I love shows about Italians (Stu and I spent about 2 months watching the entire seasons of The Sopranos, but I do refuse to get caught up in Jersey Shore). They are feisty, loud, and just do everything over the top. I love my weekly fix of the Theresa drama.
***********************
Well that is just to name a few of my
favs
. I like so many different genres. I am trying to get into
HGTV
, but I think they play House Hunters every night.
Any suggestions on other shows to
DVR
?