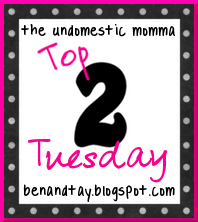 Obviously Abby is my first choice! But other than people...
1. CHAPSTICK. The funny thing is that when I googled "Chapstick", one of the suggestions was "Chapstick Addiction". That is totally me. I have two in my purse, two in my nightstand, and various others stashed around the house. I cannot live without it.
2. IPOD. I listen to my IPOD almost every day. I work in a cubicle and not one day goes by that I am not sitting with the IPOD hooked up. Granted, the music is a little dated. I have no idea how to update it and the only time I get updates is when I beg my husband to do it. But I could not live without this music in my ear!