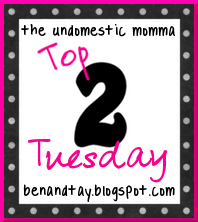 Two posts in one night! Check out my fashion critique of the
ACM's
below.
1. Magazines
This is my secret/non negotiable splurge of the week. I truly don't believe that I have missed a magazine in about 10 years. I love the articles, the
recipes
, the crossword, and just in general all of it! For 3.99, it makes my Friday night!
2. Goldfish crackers
When my daughter screams her head off in the back of the car, I will stop at the nearest convenience store and buy their stock of Goldfish. She loves them. Plus, they are great to snack on as well (even for adults).