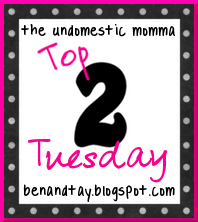 I am not much of a magazine reader, I love Books! But I do have two favs.

1. People Magazine.
If you even remotely know me, you know that Friday night is dedicated to People magazine and a (few) glass (es) of wine. It is my guilty pleasure and something that I cannot give up.
Now, I have to say that after about 15 years of reading, I have never gotten a subscription. I tried once, and I swear the mail person would steal it, read it, and return to me on Monday. That is absolutely unacceptable. So I cancelled it and I pay full price each week for my People. Maybe once we move, I will try it again.


2. Reader's Digest
I do have a subscription to this one and forget about it every month until it arrives. This one makes me feel smarter. It has such odd facts in it and fascinates me. They have a new feature called "13 Things They Wont Tell You" and each week features a new profession...like your plumber, or your waitress. Cracks me up every time.

What are your favorite magazines?